Disturbing Separation at Birth Alert - 6-21-2005
For those that have been watching the news, you will see that recently, an 80-year-old former Mississippi Klansman, has been found guilty of the murder of three civil rights workers 41 years ago to the day of their killing. Strangely his name is Edgar Ray Killen. How droll.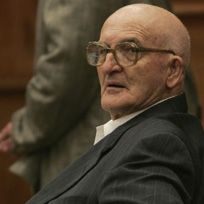 The second person, who is also approximately 80-years-old, has made many enemies as well over the years, but has never committed any heinous acts like his Klansmen look-alike -- other than the freakish dancing and horrifying, gaping maw when he gyrates. His name is the Old Six Flags Guy.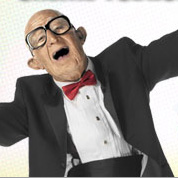 One wonders if Six Flags will rethink their marketing tack...
(Weird Twilight Zone Music begins...)